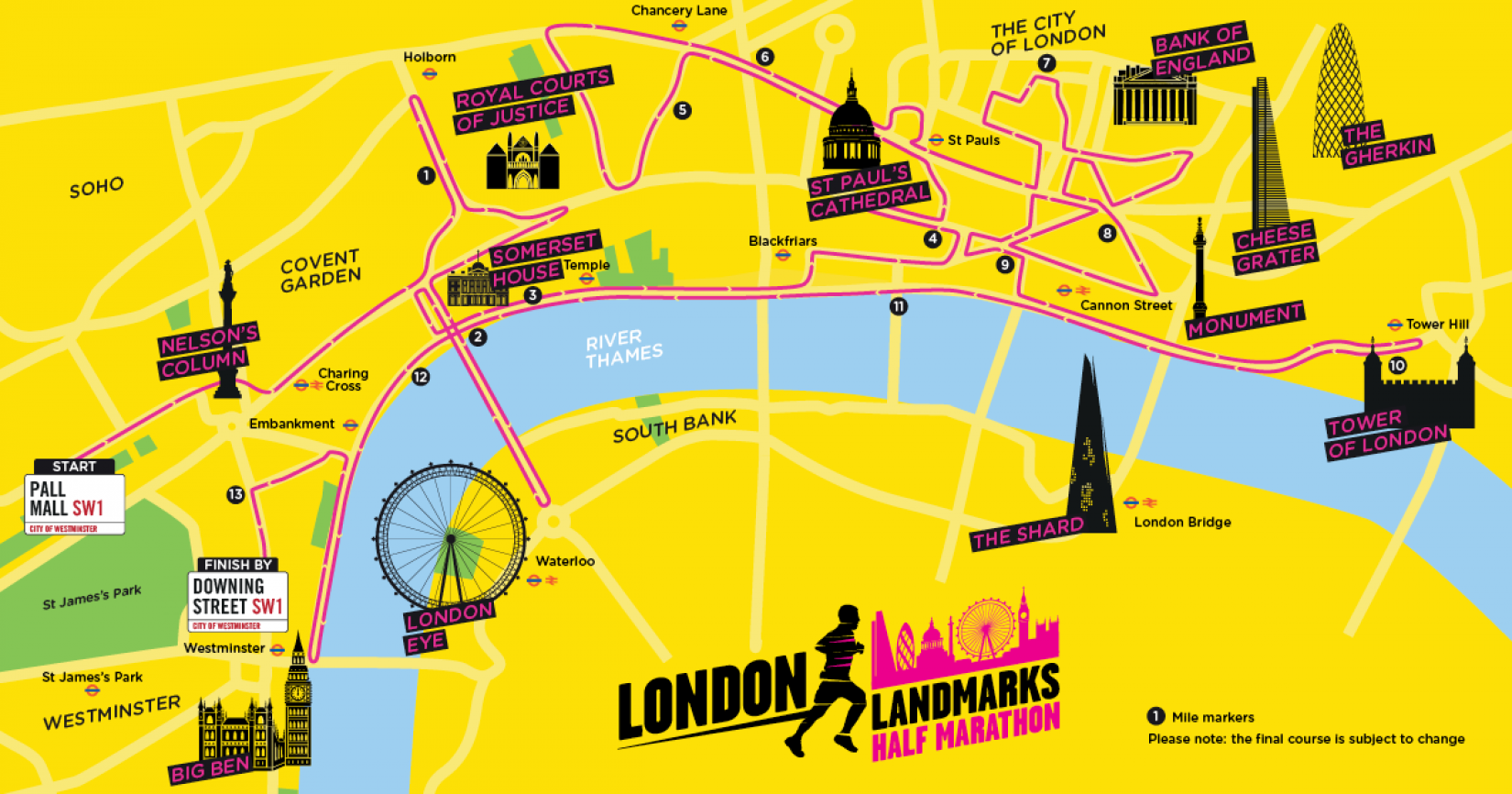 Join Team TGTF for 2019's London Landmarks Half Marathon and take this opportunity to take in the spectacular sights London has to offer, whilst helping us fundraise for our cause!
The London Landmarks Half Marathon (LLHM) offers an incredible course with some of the best views of Westminster and The City. This is a closed road half marathon where you will be able to run past important landmarks such as St. Paul's Cathedral and the Bank of England, and experience London in a completely different way.
A unique and highly in demand event in London, this isn't one you want to miss. Sign up and receive:
Themed cheer posts at every mile celebrating London's rich and colourful history, including TGTF stand celebrating landmark musicians the city has seen such as David Bowie, Queen and Led Zeppelin to name a few.
A special TGTF medal to commemorate your participation.
A TGTF Runner Pack with a breathable running vest in your desired size, information about the marathon, and charity merchandise.
We only have 10 places, so if you want to take part send us an email over at info@thegivingtreefoundation.co.uk stating your interest and we will begin the process of signing you up!
Date: 24 March 2019
Distance: 13.1 miles
Location: Central London
Entry fee: Free!
Fundraising pledge: £500, though we are hopeful that each of our runners will manage to raise an incredible £1000 each.