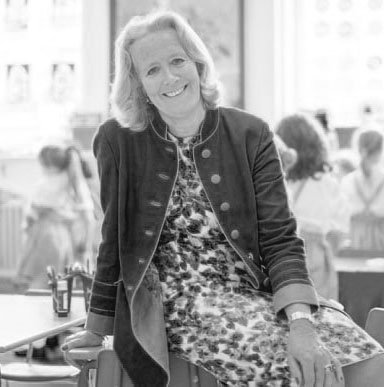 Wendy was educated at Roedean and studied at the Froebel Institute London University, graduating in primary education.
After a short spell in the special needs department of a senior school she joined Garden House School, Chelsea. She was headmistress there for the last 25 years of her career. During that time she established Garden House Boys' School from inception.
In the last few years she came across an increasing number children requiring specialised help to facilitate their learning, prompting her to find out more about ABA and its incredible success rate in equipping children to becoming fully integrated into mainstream schooling.
At present Wendy mentors new heads in post for the Independent Association of Prep Schools. Additionally, she is currently a governor of a Chelsea-maintained school and two independent prep schools in Sussex and Cambridge.
Wendy is a trustee for the scholarship and mission funds of her old school, Roedean. She is also working as an educational consultant for Llewellyn Education liaising with families and children to find the best and most suitable school for their child.
Wendy leads an active life enjoying the arts, swimming and tennis, and is a member of the International Women's Society. She is a firm supporter of the Alexander Technique, a skill for self-development that teaches the individual to change long-standing physical, intellectual and emotional habits that cause tension in all aspects of life. Upon retiring from her post as headmistress at Garden House, her pupils asked her what she was going to do. Her response "I am going on more play dates", illustrates that her passion for helping children and educating young people remains as strong as ever.