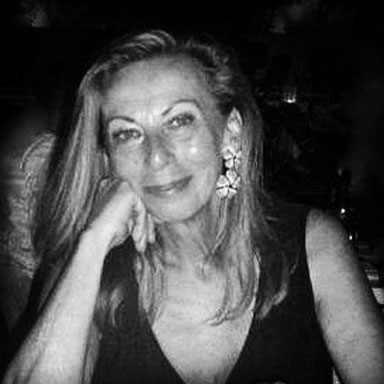 Alexandra is President of Macoil International Board of Directors, one of the most reputable and long-established bunkering houses in the Mediterranean and main sponsor to The Giving Tree Foundation. Additionally, Alexandra is the President of Ippotour S.A., a company involved in the breeding and managing of horses established in 1924; she is a well-known horse breeder in both the UK and Greece.
As a Trustee of The Giving Tree Foundation, Alexandra's personal mission is to end the stigma associated with autism in the UK, as well as in Greece. In Greece, she co-founded Arogi, an Athens-based charity that teaches children with disabilities. Arogi opened a day-centre 10 years ago in a socio-economically challenged neighbourhood in Athens, with the purpose of providing a safe space within which children with disabilities can be rehabilitated through the provision of Occupational Therapy, Speech and Language Therapy and Physiotherapy. Additionally, the charity is now building a care home, the aim of which is to provide a secure living environment for adults with disabilities.
Most recently, Alexandra co-founded the "Friends of the Athens Academy". The Athens Academy was founded by Plato in the 4th century B.C., and was the first of its kind. It is the highest cultural institution in Greece, with 19 research centres that participate in international programmes in the sciences and arts. The "Friends" of the Academy aim to safeguard, as well as grow this level of excellence.
Alexandra is married to John Chandris and has two adult children. She divides her time between London and Athens and likes to keep a low profile with regards to her work, as she strongly believes that charity work ought not to be a product for advertisement.